 IRF
IRF Uppsala
RPF programme
---
IRF-U Staff
Seminars
Courses
PhD studies
Examensarbete
Workshops
---
Cluster
...EFW
...Quicklook
Cassini
Rosetta
Solar Orbiter
---
Intranet
---
INSTITUTET FÖR RYMDFYSIK
UPPSALA
Swedish Institute of Space Physics
(59°50.272′N, 17°38.786′E)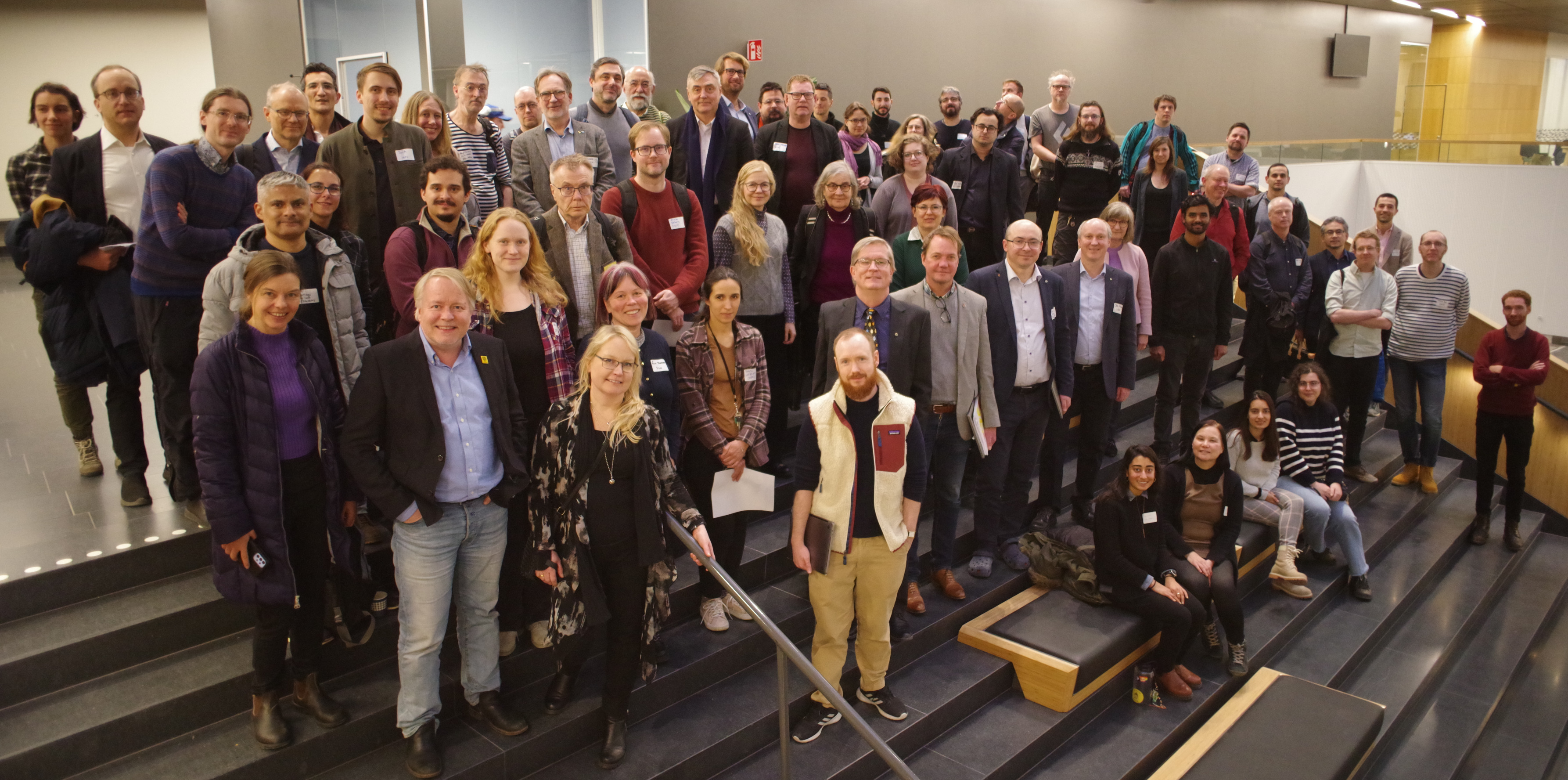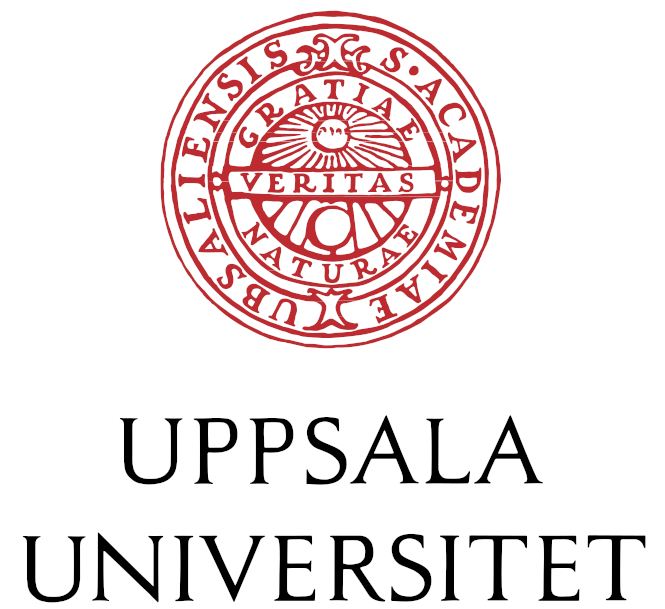 SRS 2023
Svenska Rymdforskares Samarbetsgrupp



The
SRS 2023

took place in Uppsala on March 14-15, 2023. The meeting covers different areas of space sciences carried out at Swedish institutes. The format includes invited talks, as well as posters which were displayed in a special poster session, and could be viewed as well as during coffee and lunch breaks. This year we had a new session in the programme with discussions about funding strategies in Sweden.
The programme below has links to some of the presented slides, especially SNSA's funding strategy and the information_by the representatives of the SNSA.

For questions and general matters about SRS please contact Maria Hamrin, at email <Maria.Hamrin@space.umu.se>. For further information about the 2023 meeting please see below or contact Stephan Buchert <scb@irfu.se>.

Venue
The venue was the Sonja Lyttkens lecture hall (Å101121) in house 10 ("New Ångström") of the Ångström Laboratory
of the Uppsala University
.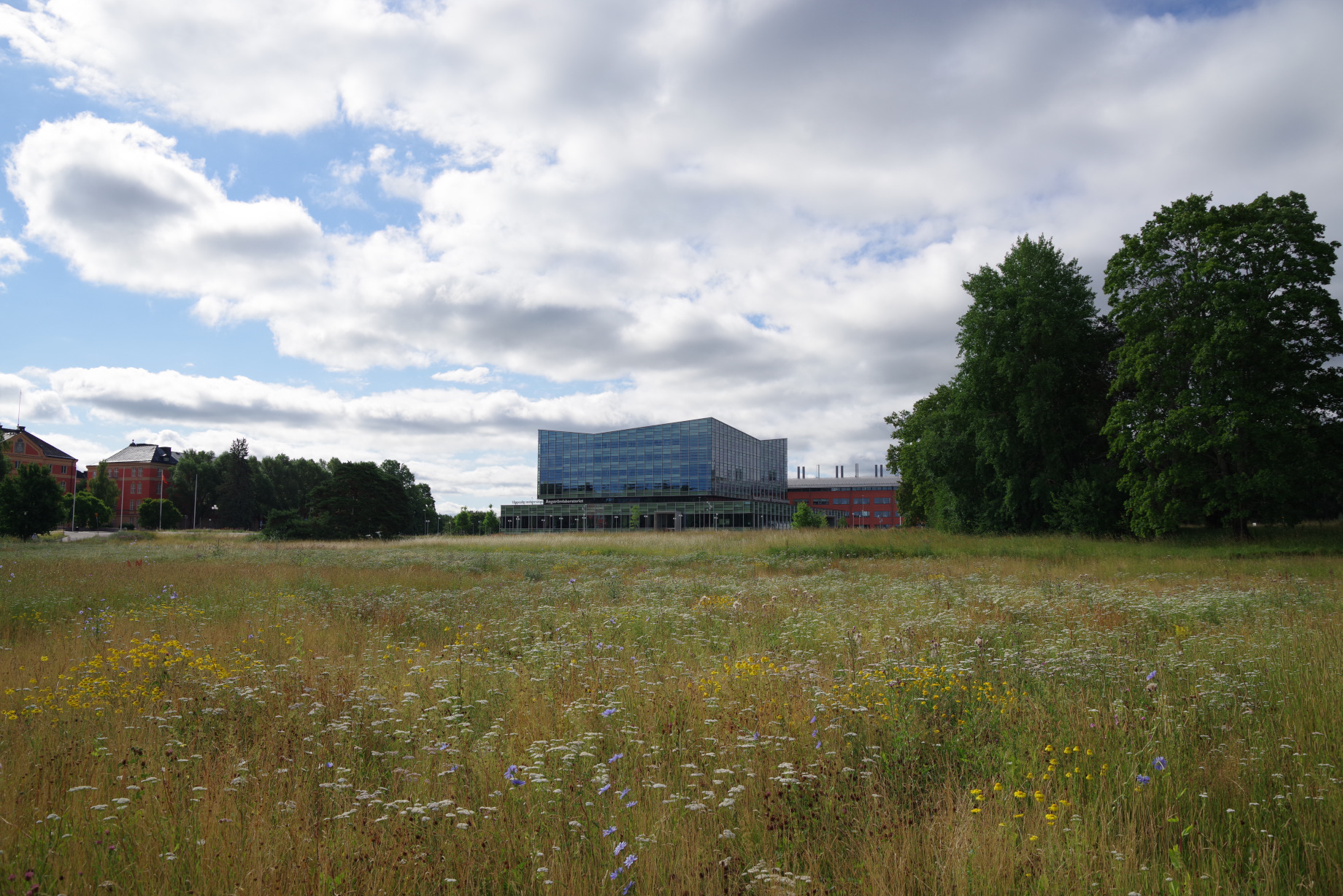 Programme
An outline of programme with approximate timings is

"Understanding the role of impact cratering in Earth's evolution through state-of-the-art geochronology"

Dr Erik Persson, Lund University

"Space humanities: the role of humanities for space exploration"

14.15-15.05: Astronomy (chaired by Felix Ryde)

Dr Jens Melinder, Stockholms University
"Galaxies in the early universe observed with JWST – first results from the MIRI high-z GTO team"
Dr Karin Lind, Stockholms University
"The chemical composition of the Sun"
15.05-15.35: Coffee break, Leg stretching
15.35-16.25: Atmospheric Physics (chaired by Kristell Perot)

Doc. Dr Linda Megner, Stockholm University, Department of Meteorology

"The MATS satellite: A glimpse of the first data"

Dr Simon Pfreundschuh, Chalmers, Department of Space, Earth and Environment

"Advancing atmospheric remote sensing using machine learning"

16.25-17.15: Micro-Gravity and Life Sciences (chaired by Rodrigo Fernandez-Gonzalo)

Dr Anton Ahlbäck, Örebro University Hospital:
"Space analogs and ultrasound on Mars"

Dr Stefania Giacomello, KTH Royal Institute of Technology, Science for Life Laboratory, Department of Gene Technology:
"Spaceflight impact on mouse brain and heart revealed by spatial transcriptomics"

"Simultaneous occurrences of whistler and Langmuir waves in the near-Sun solar wind"

Prof. Stas Barabash, IRF:
"Jovian moons-magnetosphere interactions: The main goal for the Swedish instruments onboard JUICE"

09.35-10.25: Space Plasma (chaired by Anders Tjulin)
"Solar wind structures and their interaction with the Earth's magnetosphere: implications for space weather"

Dr. Hayley Williamson, IRF:
"Understanding the interaction between a comet and the solar wind using Rosetta ion data"

10.25-10.55: Coffee break, Leg stretching
10.55-11.45: Earth Observations (chaired by Johan Fransson)

Dr. Puzhao Zhang, KTH Royal Institute of Technology, Department of Urban Planning and Environment
"Multi-source Earth Observation Big Data for Wildfire Monitoring using Deep Learning"

Dr. Perola Olsson, Lund University, Department of Physical Geography and Ecosystem Science
"Hunting insects from space - remote sensing of forest disturbances"

The following part of the programme was also via Zoom:

12.57-13.15: Quick talks (3x6 min, chaired by Maria Hamrin)


Linda Megner, Stockholm University, Atmospheric gravity waves ‐ Bridging the gaps

Lina Eklund, Lund University, Pyrogeography in Conflict Contexts: Satellite Remote Sensing of Vegetation Fires in the Middle East (via zoom)

Cecilia Norgren, IRF, Plasma heating and acceleration in reconnecting systems


13.15-14.00: Discussion on funding, strategies, SNSA and VR, to prepare pse read this paper. The representatives of SNSA (Vilgot Claesson, Kristine Dannenberg, Per Magnusson, Kristell Pérot, Elisabet Sandelin) presented their funding strategy.

List of posters:
Maya Mishra, Umeå University, et al., "Applications of One Health Principles to Spaceflight"
Axel Hagermann, Stefan Schröder & the CALICO consortium. "CALICO - Exploring an Ocean World"

Christer Persson, Fuglesang Space Center, "The Fuglesang Space Center"
Eleanor May, Chalmers, et al., "Preparations for the Ice Cloud Imager (ICI) operational phase"
Alexander Mustill, Lund University, "Galactic phase space kinematics of transiting exoplanet host stars"
Judith Korth, Lund Observatory "Hot Jupiters and their surroundings"
Oliver Herbort (Uni Vienna) et al. "Atmospheres of Rocky Exoplanets - Implying surface conditions from clouds"
Jonathan C. Tan (Chalmers) et al., Atmospheric Remote-sensing Infrared Exoplanet Large-survey
Niloofar Khorshid (Chalmers), Planets and their formations in the era of ARIEL

G. Borderes Motta, IRF, et al., "On the Tracking of Satellites Using Auroral Images"

Judit Pérez-Coll Jiménez, KTH, et al., "Analysis of multi-point Probe Measurement obtained by SPIDER-2 Sounding Rocket in the Auroral E-region during a Pulsating Aurora Event"
Sebastián Rojas Mata, Gabriella Stenberg Wieser, Yoshifumi Futaana, IRF Kiruna, "Exploring Plasma Asymmetries in Venus' Magnetosheath"
Joshua Dreyer, IRF, et al. "Utilising light ion measurements to derive mixing ratios of heavier neutral species in Saturn's ionosphere"
The space for each poster is comfortably enough for up to A0 portrait, but A0 landscape is too wide.
WiFi:
Eduroam will work. If not available, pse see the
UU WiFI 24h access for guests.
To receive a code you need to provide the Swedish (or EU?) number of
a mobile phone

. If needed, ask another attendant for help with receiving the code, it does not have to be your phone.

This announcement was last updated on March 15, 2023.

---